Coronavirus Update
New student Orientation for summer 2020 is proceeding as scheduled at this point in time. If you have confirmed your enrollment for summer or fall 2020 and have not yet registered for Orientation, please use this link and register as soon as possible.
In the event that our sessions or schedules need to be adjusted, you will be notified with further instructions via your App State email. Updated information will also be added to this website.
Orientation Information for...
Orientation is a required program for all new undergraduate students. Orientation allows new students to get a feel for campus, meet with an academic advisor and other faculty, and finalize their first semester class schedules.
Appol Corp 2020!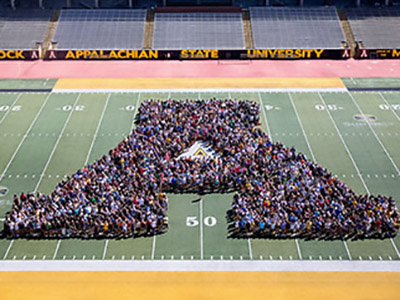 Interested in being part of 2020 AppOLCorps (Appalachian Orientation Leader Corps)?